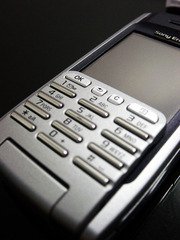 In a closely-watched decision regarding the privacy rights of cell phone users and the power of the police to obtain cell phone tracking information, the United States Supreme Court ruled that the police must obtain a warrant before obtaining the tracking information for the cell phones for most cellphone users.
Timothy Carpenter was suspected in a series of robberies of RadioShack and T-Mobile stores in several States throughout the country. The FBI had obtained a simple court order allowing them to obtain 27 days of Carpenter's cell phone location data from Sprint and from MetroPCS. The court order that had been used by the FBI was a simple court order that did not require that the FBI show probable cause for a search warrant. In response to the court order, the FBI was given a 12,898 location point catalog of where Carpenter had been over a period of 27 days. The location data represented an average of 101 data point locations per day. Carpenter was eventually convicted of the robberies and sentenced to over a hundred years in prison. During closing arguments, the prosecutor made a major point of the location data to help bolster his argument that Carpenter had committed the robberies.
On appeal, Carpenter argued that the location data that had been obtained by the FBI should not be admitted in his case because they were obtained without a search warrant. Lower courts disagreed with Carpenter and ruled that the FBI was not required to obtain a search warrant in order to get the location data from the cell phone providers.