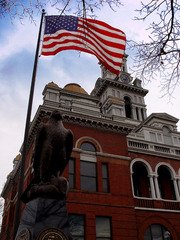 I often have to catch myself when I'm talking to my clients about their criminal cases. As lawyers, we sometimes use terminology that while it may be common for us, is foreign to most people who are not involved in the criminal justice system every day like we are. The other day I was talking to a client about the status of their criminal case and I mentioned to the client that I was 'waiting for Discovery'. I didn't give the terminology a second thought, assuming that the client knew what I was talking about. However, the client made it very clear that they did not understand what I was saying and I realized that most clients probably feel the same way. I want to take this opportunity to describe what Discovery is and why it sometimes takes a long time time for Discovery to be complete.
If you are facing criminal charges, the US Constitution requires that you have a fair trial. Central to the notion of a fair trial in the criminal law is the requirement that you be provided with all of the evidence the prosecution intends to use in Court to prove you guilty of the criminal charges. In order to have a fair trial, there can be no surprises. Criminal defendants have a right to see all of the evidence the prosecution has. But fairness requires more than you be given the evidence that the prosecution intends to use against you. Fairness requires that you be given ALL of the evidence that is in the states possession. This includes evidence that may tend to show that you are not guilty of the criminal charges.
While the Constitution requires that a criminal defendant be afforded a fair trial, the prosecution is also entitled to be treated fairly. That is why the state has the right to be provided with any evidence that a defendant intends to use at trial. The bottom line is that there should be no surprises in any criminal cases. That is basically what the Discovery process in a criminal case is all about. It's the part of the case where the parties exchange all of the evidence and then determine whether they want to go to trial, or work out a plea agreement to avoid going to trial. It is usually the most important part of a criminal case.