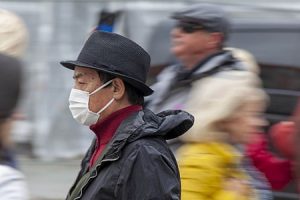 The Coronavirus outbreak has had a major impact on our daily lives. The pandemic has had a substantial impact on our Court system and on the multitude of criminal cases that are pending in the area-Courthouses. Each County has taken substantial steps to stem the outbreak of this pandemic by limiting Court operations and taking affirmative steps to limit human contact in the Courthouses in the hopes of slowing down the progression of the virus which is at the heart of this problem. While most of the steps taken by all the Courts are similar, there are minor differences between the various counties in the area. I want to take this opportunity to point out what is happening from County to County, and how this may impact you, and your criminal case.
Circuit Court of Cook County
On March 13, 2020, the Chief Judge of the Circuit Court of Cook County, Timothy Evans, issued a Court Order that became effective on March 17, 2020. Judge Evans's Order provides that all matters pending in the Circuit Court of Cook County are rescheduled at continued for at least 30 days from the original Court date. All the judges will be available to hear emergency matters. Preliminary Hearings, Bond Hearings, and Arraignments, will proceed as originally scheduled. If the parties reach a plea agreement, Judges will be available to accept the Plea Agreements and resolve cases. Traffic and Misdemeanor cases will be continued to the next key date as long as the next key date is at least 30 days from the original Court date. The Order from Judge Evans provides that the Clerk of the Circuit Court will provide postcard notice of the new Court date to the defendant.