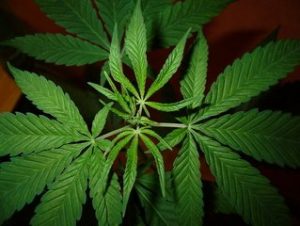 The topic of Marijuana and the talk about possibly legalizing the Possession of Marijuana in Illinois is a big topic in the news and among Illinois residents. In addition, Illinois legalized the use of Medical Marijuana a few years ago. The movement towards legalizing Marijuana and the adoption of Medical Marijuana in Illinois has created confusion about whether you can be arrested for Possession of Marijuana and what the potential consequences could be. I want to talk about this issue and clear up any confusion about what the status of the Illinois Marijuana laws are today.
Possessing any amount of Marijuana is illegal in the State of Illinois. If you have applied for a Medical Marijuana card, and have been approved for the Medical Marijuana Program, you can legally purchase and possess Medical Marijuana that is purchased through an approved Medical Marijuana Dispensary in Illinois. However, the Medical Marijuana must be for your personal use and cannot be used in public.
Several years ago, Illinois decriminalized the possession of small amounts of Marijuana. While it's still illegal to possess small amounts of Marijuana, if you are caught with up to 10 grams of Marijuana, instead of being arrested and facing criminal prosecution, you will be given a Civil Infraction, or a Municipal Ordinance Violation, instead of facing criminal charges. The maximum penalty you will face for possessing less than 10 grams of Marijuana is a civil fine up to $200. But while possessing less than 10 grams of Marijuana is not considered a criminal offense, depending on what town or what county you are in, the charge may appear on a criminal background search. This is something that you should research and be aware of prior to paying a Municipal Ordinance ticket for the possession of less than 10 grams of Marijuana. You should know whether the case will be visible in a background search or not before deciding how to deal with an Ordinance Violation for something like this.