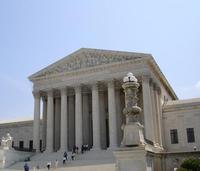 Yesterday, the United States Supreme Court issued several opinions on cases that had been closely watched by observers. The case that has received most of the public attention involves legalized sports betting. But lost in the coverage was the release of two opinions involving the 4th and 5th Amendment rights of criminal defendants. These opinions expand the rights of motorists in their vehicles and the rights of criminal defendants facing prosecution in Criminal Courts. I want to take this opportunity to discuss these two cases and how they will impact the criminal law.
Motorists Rights Expanded
The first case involves the appeal of the conviction of Terrence Byrd's appeal of his conviction in Pennsylvania of Possession of Heroin and the Possession of Illegal body armor. Byrd plead guilty but reserved his right to appeal. Byrd had been sentenced to 10 years in prison. Byrd appealed and his conviction had been upheld by the Federal Court of Appeals. Yesterday, his conviction was overturned by the United States Supreme Court.