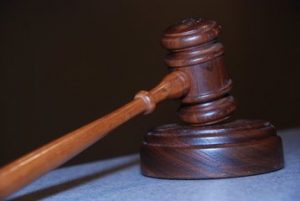 Illinois law places severe restrictions on the ability of people convicted of a felony from legally changing their names. Illinois law is among the strictest in the United States for convicted felons seeking to change their names. The Illinois Secretary of State allows Illinois license owners to put their gender identity on their licenses. Under current Illinois law, felons convicted of a crime that requires that individual to be placed on a state registry, such as a Sex Offender Registry, are barred from ever changing their name. The lifetime ban also applies to people convicted of Murder, Arson, and Identity Theft. Anybody convicted of any other felony has to wait at least 10 years after the completion of their sentence before they can petition the court to legally change their name.
For many years, efforts have been underway in Springfield to change the law to allow convicted felons to petition the court to legally change their names. The efforts have been led by the LGBTQ community in Illinois. People that have had gender-affirming surgery have been seeking to change Illinois law to reflect their current gender. Supporters of the legislation also point to the plight of victims of human trafficking who want to change their name to make it more difficult for their traffickers to find them.
A bill that would drastically change current Illinois Law for convicted felons who are seeking to change their name is currently sitting on the desk of Illinois Governor J.B. Pritzker after being approved by the Illinois Senate on January 10. The bill passed the Illinois House with bipartisan support in 2021. The Bill would lift the lifetime ban for those convicted of the certain crimes, such as Identity Theft, and for those convicted of a crime that requires registration to a registry. For those convicted of any other felony, the 10-year waiting period is removed and people do not have to wait 10 years to apply for a change of name just because they have a felony conviction on their record. However, anyone convicted of a felony who wants to legally change their name will be required to convince a judge to let them do this before they can change their name. Anybody who had been the subject of the lifetime band will have to convince a judge to approve it and County prosecutors will be allowed to object to the petitions. In cases in which County Prosecutors are objecting to the name change petitions, the petitioners will be required to convince the Judge that they are changing their names because they are transgender, were legally married, were the victims of human trafficking, or have valid religious reasons for changing their names.