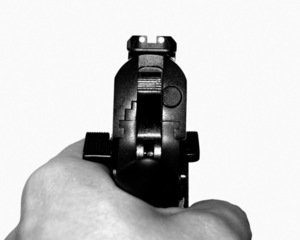 In response to the dramatic rise in the number of mass shootings around the country, earlier this year the Illinois Legislature began working on legislation aimed at trying to stop mass shootings from happening in Illinois. As a result, on July 16h, 2018, Illinois governor Bruce Rauner signed into law the Firearms Restraining Order Act which allows for petitions to be filed in court to have a no contact order issued against someone deemed to be a threat to themselves or to others. The new law is commonly called the "Red Flag" bill. It would allow family members, police and others to seek an Order Protection in Court to take away the guns from someone found to pose "an immediate and present danger" to themselves or to others.
At the same time, Governor Rauner signed into law a bill that expands the 72-hour waiting period to the purchase of all guns. Prior to this measure being enacted, the 72-hour waiting period only applied to handguns. Now, the 72-hour waiting period applies to the purchase of all guns, including assault-style weapons.
The "Red Flag" bill is an attempt to take tools that are used in Domestic Battery and Domestic Violence cases and apply them to situations that might help prevent mass shootings from occurring. The new law allows for a representative of a school, a business, or a church, to petition the court for an order prohibiting that person from entering that building if they can show the court that that person has exhibited threatening behavior.