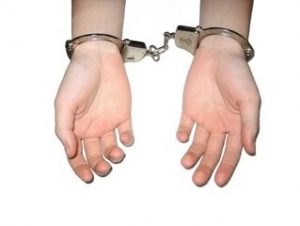 This morning I spoke to a client who made it out of a local store last night after shoplifting a couple of items without getting caught. The client wanted to know whether they could still be arrested for shoplifting and charged with a Retail Theft even though they were not caught inside the store. The client wanted to know how long they had to arrest him and charged him with a Retail Theft and what they should do if they were contacted by the police.
In all likelihood, if you made it out of the store without getting caught for shoplifting, it is unlikely that you will be arrested for the Retail Theft. However, just because you made it out of the store does not mean you're out of the woods. Virtually every major retailer has security cameras inside their stores. I have had several cases in which my clients were arrested and charged with a Retail Theft days and weeks after the incident after they were identified on a security camera. I recently had a client that was arrested for a Retail Theft after a detective found a security video of the license plate number on my clients car as he was leaving the parking lot of the store immediately after the Retail Theft had occurred. The detective was able to locate my client after they checked the license plate number with the Secretary of State.
What Do I Do If The Police Contact Me About the Retail Theft?