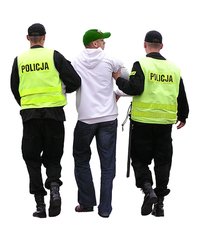 Retail Theft, commonly known as Shoplifting, is a very serious crime in Illinois. In addition to the criminal penalties associated with a Retail Theft case, a prospective employer that finds a Retail Theft case in a background search could use it against you to deny you employment. Some employers conduct background searches. If your current employer finds out about a Retail Theft arrest, your employer may fire you. If you try to lease an apartment and a landlord conducts a background search, that landlord may turn down your lease application.
There are several ways that you could be guilty of a Retail Theft.  You could be guilty of a Retail Theft by doing more than just walking out of the store with merchandise that you did not pay for.  I want to talk a little bit about different ways that you can be guilty of Retail Theft.
False Returns:  This happens when you present a fake receipt or a gift card in which you claim to own merchandise that you are returning to the store in return for cash, credit, or a gift card.