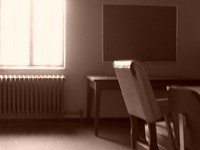 Cook County State's Attorney, Kim Foxx, has announced that her office will stop prosecuting cases involving people charged with driving on a suspended or revoked driver's license based on a financial reason, such as failure to pay parking tickets. tolls or child support. The decision to do this is based on a lack of funding for the State's Attorney's Office which has left the office with not enough prosecutors to handle the criminal prosecutions in Cook County. This does not mean that these cases will go away in Cook County. Individual towns, cities and villages will be allowed to prosecute these cases themselves. This could mean a rise in the number of cases being charged as Municipal Violations. Each city, town, and village can set up their own administrative process which involves Hearing Officers and attorneys hired by the towns and Villages, that collect fines for violations. The standard of proof in a Municipal Ordinance Violation case is much lower than in a criminal case and the potential punishment is a monetary fine and not jail time.
Another change announced by the Cook County State's Attorney's Office has to do with charging people involved in serious car crashes while their licenses were suspended or revoked for financial reasons. Currently, if someone is involved in a serious car accident and their license is suspended, they could be charged with a felony if they have one previous conviction for driving with a suspended license. The Cook County State's Attorney's Office announced that they will not charge a driver with a felony unless they have at least five previous convictions for driving with a suspended or revoked license. This only applies if the suspension or revocation is based on a financial reason.
The Cook County State's Attorney's Office points out that the office is operating with 30% less funding than 10 years ago. The decision to stop prosecuting suspended and revoked license cases based on financial reasons will help free up some prosecutors to help prosecute more serious criminal cases. There's at least 2 Courtrooms at the Daley Center that handle cases like this.  By declining to prosecute cases like this, the prosecutors assigned to those courtrooms will be reassigned to other courtrooms and courthouses.