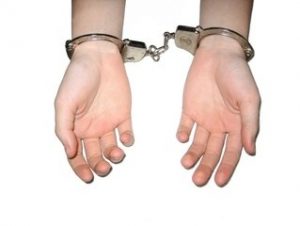 The other day I received a phone call from a client who is living in New York. The client told me that about 8 years ago, while they were living in Illinois, they were arrested for a felony drug case. They appeared in Court and eventually plead guilty and received probation. While the client was on probation, they moved to New York and never checked in with probation after leaving Illinois. They were just denied a job when a background search revealed an outstanding warrant for a Probation Violation out of Illinois. The client wanted to know what they could do to clear up the warrant and if they could hire me to take care of the warrant without the client having to come back to Illinois. I frequently receive phone calls from people who have outstanding warrants. As a matter of fact, while I was writing this article, I received a call from a client who found out that an arrest warrant was issued against him last night for a Domestic Battery. The client wanted to know if there was any way that I could make a call or do something to avoid him having to turn himself in and appear in Court. Unfortunately, there's no easy way to take care of an outstanding arrest warrant. Let me explain.
What Is An Arrest Warrant?
An Arrest Warrant is a Court order signed by a Judge authorizing the police to take you into custody and bring you to Court to answer to criminal charges. In order to obtain an Arrest Warrant, a police officer appears in front of a Judge with an affidavit laying out a sufficient factual basis to establish probable cause, more probably true than not true, that a crime was committed and that you are the one that committed the crime. If the Judge is convinced that there is enough probable cause to justify your arrest, the Judge will issue an Arrest Warrant that will usually have a Bond amount that you can post to be released after you are processed by the police and given a Court date to appear to answer to the charges. If you do not appear for a Court date, the Judge will issue a Bench Warrant ordering the police to bring you to Court if they come in contact with you. If you did not appear in Court for a misdemeanor, the Judge will set a Bond at the time the Bench Warrant is issued. If you fail to appear in Court for a felony, the warrant will usually be a "no-bail warrant," which will Order the police to bring you to Court as soon as possible after you are taken into custody.