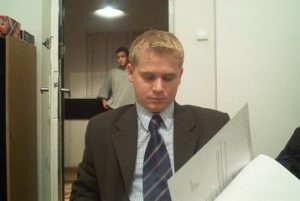 Last week I had a meeting with a client in my office in Schaumburg who was being charged with a felony in Rolling Meadows. The client has a lawyer who was representing him for the case. The client came in for a consultation because he was not happy with the services that his current lawyer was providing and was considering hiring me to represent him in the case. The client told me that he had spoken to his lawyer and requested copies of the police reports. His lawyer refused to provide copies of the police report and the client was very upset with that decision.
This is a very common scenario. I frequently talk with clients who want copies of the police reports so that they can review them at home with their friends and family. I'm sure that many of those clients want to talk to another lawyer and get a second opinion. When a criminal defense lawyer tells a client that they cannot give them copies of the police reports, the clients usually think that's because the lawyer doesn't want to lose the case. While that may be the reason behind refusing to give a client police reports in some cases, people need to understand that your criminal defense lawyer is prohibited from giving you copies of the police reports. Let me explain why.
Your lawyer is required to follow certain rules. Your lawyers' conduct is governed by the Rules of Professional Responsibility. Those rules provide for certain ethical responsibilities that lawyers have to their clients and to the Court. The Supreme Court of Illinois has also enacted certain rules which limit what your lawyer can, or cannot do. The Supreme Court Rules govern what happens in court and what your lawyer can or cannot do while they are representing you in a criminal case in court. Your lawyer is required to follow all those rules.