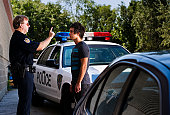 I frequently receive phone calls from clients who are facing their second DUI. Many times, they do not understand how serious their case is and what they are facing. If you have been arrested and are charged with a DUI, and it's your second DUI, you need to understand how serious this case could be and what the long-term implications to you could be. Not only could it cost you lots of money, but you could be labeled a convicted criminal for the rest of your life, end up in jail, sentenced to Probation, and lose your license for a very long time. Let me explain to you what makes a second DUI so serious.
A second DUI is a class A Misdemeanor which carries a possible jail sentence of up to one year in jail. A DUI will be considered a second DUI in Illinois as long as this is your second DUI ever. Unlike many other states, Illinois does not have a cut-off for how long ago your first DUI was for it to be considered your second DUI. Many states do not consider a DUI if it's more than 10 years old. Illinois has no such limitation on how old your first DUI has to be in order for them to consider this is your second DUI. Most people that I talk to do not understand that it does not matter that their first DUI was 20 or 25 years ago. As long as they had a prior DUI, Illinois will consider your new DUI to be a second DUI.
You cannot receive Court Supervision for a second DUI. Court Supervision is a sentence that is not considered a criminal conviction on your criminal record. Court Supervision is simply not available for a second DUI. This means that a second DUI will result in a criminal conviction. Since you will be convicted of a Class A Misdemeanor, you will now have a criminal conviction on your criminal record that will appear on a routine background search. This may affect your ability to keep your job, get a job, obtain financial aid to go to school, or obtain and receive certain government benefits.