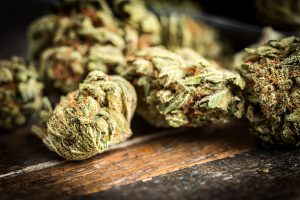 On Tuesday, Illinois Governor Bruce Rauner, signed into law a measure that drastically expands the Illinois Medical Marijuana Program. The main focus of the expanded Medical Marijuana legislation is to attack the massive opioid epidemic which led to the loss of almost 2,000 lives in Illinois in 2016, and roughly 72,000 people throughout the country.
Under current state law, in order to qualify for Medical Marijuana, you must be suffering from certain illnesses that are set forth in the Medical Marijuana statute. This new law will allow doctors to prescribe Medical Marijuana for any patient that would qualify for a prescription opioid drug such as OxyContin, Vicodin, or Percocet. This new law takes into consideration the addictive qualities of prescription opioids and the medicinal value and benefits of Medical Marijuana. It recognizes that Medical Marijuana is a viable and beneficial alternative to prescription opioid drugs.
The new law is based on solid scientific evidence which has shown that states that have legalized Medical Marijuana have experienced a sharp decrease in the number of opioid-related deaths. At the same time, numerous medical studies have shown that Medical Marijuana can be effective in treating pain that would otherwise be treated by highly addictive prescription opioid drugs. Now, patients who suffer from chronic pain have a choice between using Medical Marijuana or taking opioid-related prescription drugs. Studies have shown that no deaths have resulted from the use of Medical Marijuana to treat chronic pain.