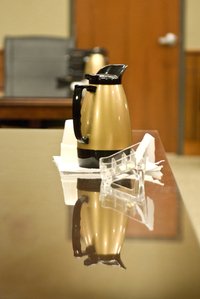 Many of the people that I have represented in my 27 years of being a criminal defense lawyer have no criminal record and have little, or no experience, with the criminal justice system. For many people, the thought of facing criminal charges can be a daunting and scary experience. In addition to providing legal services in court, one of my main responsibilities as a criminal defense lawyer is to explain the legal process to my clients and to make sure they fully understand what is happening, and what will be happening in the future.
If you are being charged with a misdemeanor offense, a bond will be set at the police station by the police department. Depending on what you are being charged with, and your criminal record, the Bond could be anywhere from an I-Bond, or a minor cash Bond. An I-Bond is commonly known as a Signature Bond.  With an I-Bond, no money needs to be posted. You just sign the Bond paper promising to appear in court and to not commit any criminal offenses. An exception to this is if you are charged with a Domestic Battery.  You may be taken to court for a bond hearing if you are charged with a Domestic Battery, especially if the State will be seeking an Order of Protection or wants the Court to set special conditions of Bond which forbids you from making contact with the Complaining Witness. But if you are charged with a felony, you will be brought to court as soon as possible for a Bond Hearing and the judge will set a Bond. The first court date after your Bond Hearing will be a Preliminary Hearing date. I want to take this opportunity to explain what a Preliminary Hearing is and what will happen at the Preliminary Hearing.
Basically, a Preliminary Hearing is a short hearing before trial, before a judge, to determine whether probable cause exists to believe that a crime was committed and that you are the one that committed that crime. Probable cause, for Preliminary Hearing purposes, is different than what people commonly consider probable cause to be. For Preliminary Hearing purposes, probable cause simply means that the judge is convinced by a preponderance of the evidence, more probably true than not true, that there's enough evidence to charge you with a crime and eventually put you on trial for that crime.