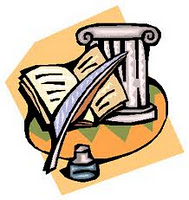 Illinois law has made a special type of Probation available for first-time felony drug offenders to avoid a felony conviction on their record. This type of Probation is commonly known as Section 410 or Section 1410 Probation. In order to be eligible for this type of Probation, you cannot have previously been convicted of, or placed on Probation or Court Supervision, for any criminal offense related to Cannabis or Illegal Drugs. This includes Prescription Drugs.  If you are eligible for this type of Probation, here's how it works:
At the time of sentencing, you will have to plead guilty to the charges. The court will accept your guilty plea but will not enter judgment. The court will place you on a period of Probation that will last 24 months. The only time you should have to go back to court before your Probation ends is if a Petition to Violate your Probation is filed or if the court schedules a check date to see how you are doing. While you are on Probation the court will require that you do not violate any criminal laws in any state. You will not be allowed to possess a firearm or any other dangerous weapon. The court will order that you submit to random and unscheduled drug testing.  You will be required to pay the cost of the drug testing but you should not have to take more than 3 drug tests during the period of your Probation. You will also be required to perform 30 hours of community service. In addition, the court may require additional conditions such as payment of additional fines and court costs, require that you continue with your education, undergo medical or psychiatric treatment, and may require that you appear in court periodically.  The statute gives the court great latitude on imposing additional conditions on your 410 Probation.  Since every case is different, any additional requirements will depend on your particular case.
There are some drawbacks to this type of Probation. The main problem being that since you have pled guilty to the charges, if the court determines that you violated your 410 Probation for any reason, you cannot go back to that court and fight the case because you have already pled guilty. So if you violate this Probation, the only question before the court will be what your sentence should be. You will not be able to contest your guilt or innocence. If you violate your Probation, typically the court will convert the 410 Probation to a felony conviction which could result in a sentence of felony Probation or a jail sentence.
However, if you successfully complete the Probation, you will go back to court after 24 months and the court will discharge you from the 410 Probation and will dismiss the charges against you. A background search will reveal the charges and will show that they were dismissed.  If you do not get arrested for five years following the dismissal of the case, you can file a Petition to Expunge your record. This means that the case will be completely removed from the public record. If somebody does a background search, they will not even be able to see that you were arrested and charged with this crime. Be aware that you may be required to take, and pass, a drug test before the Petition to Expunge is granted.
You are only allowed to have this type of Probation once in your lifetime. This is one of the many tools that I can use to do everything I can to avoid having a felony conviction appear on your criminal record.
If you are concerned about possible deportation for immigration consequences for this type of probation, you need to be aware that this type of Probation would probably not save you from being deported. While 410, or 1410 Probation, is not considered a conviction under Illinois Law, your guilty plea may be enough for the federal government to consider it grounds for deportation or removal from the United States.  This is something you need to consult with an immigration attorney with prior to accepting this type of Probation so that you fully understand the immigration consequences.
James Dimeas is a nationally recognized, award-winning, criminal defense attorney with over-27 years of experience handling drug cases and criminal cases throughout Chicago, Cook County, DuPage County, Kane County, and Lake County. James Dimeas was been recognized as a "10 Best Attorney for Client Satisfaction" by the American Institute of Criminal Law Attorneys. James Dimeas was named a "Best DUI Attorney" and a "Best Criminal Defense Lawyer in Chicago" by Expertise. Attorney and Practice Magazine gave James Dimeas the "Top 10 Criminal Defense Attorney Award for Illinois." The National Academy of Criminal Defense Attorneys gave James Dimeas the "Top 10 Attorney Award for the State of Illinois". The National Trial Lawyers named James Dimeas a "Top 100 Criminal Defense Trial Lawyer." The American Society of Legal Advocates named James Dimeas a "2018 Top 100 Lawyer." AVVO rates James Dimeas as "Superb," the highest classification possible for any criminal defense attorney in the United States.
If you are facing drug charges, or any criminal charges, you can always contact James Dimeas for a free and confidential consultation.  You can always speak to James Dimeas personally by calling him at 847-807-7405.
Additional Resources:
(720 ILCS 570/410) (from Ch. 56 1/2 par. 1410)
Rayford Gill v. John Ashcroft, 335 F.3d 574 (2003)
More Blog Posts:
TASC Probation in Illinois for Substance Abuse Treatment, by James G. Dimeas, Chicago Criminal Lawyer Blog, March 22, 2017.
What Can Happen if I Violate My Probation, by James G. Dimeas, Chicago Criminal Lawyer Blog, April 11, 2017.
Can I Go To Jail if I Violate my Probation in Illinois?, by James G. Dimeas, Chicago Criminal Lawyer Blog, September 12, 2017.