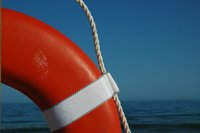 The Kane County State's Attorney's Office has a unique program which gives first time non-violent offenders an opportunity to avoid having a felony or misdemeanor conviction on their record.  It's called the Deferred Prosecution Program.  It started in 1995 and was originally called "Second Chance."   Prosecutors working in Kane County, as well as criminal defense lawyers, have long sensed that this was a good program with good results.  Recently, those beliefs were proven to be true.   A study was conducted with the help of Aurora University to study how effective this program was.  That study showed that 92% of criminal defendants placed into this program have not been convicted of any crime since completing the program.  A 92% success rate is good no matter how you look at it.  In my 25 years of practicing criminal law, I have had the opportunity to have many of my clients accepted into this program and agree that it is effective and is a great opportunity for a first-time offender to avoid having a criminal record.  Let's discuss what this program is and how it all works.
What originally started as one big program in Kane County has been split into 5 different Deferred Prosecution programs. There is the Felony/Misdemeanor Program, Misdemeanor Drug and Alcohol, Domestic Violence, Felony Drug, and Solicitation/Prostitution.   Whichever program applies to you, the process is essentially the same.  You must apply to be admitted into this program. The application can be made by the Prosecutor, your defense lawyer, the police department, or the judge.  This referral is usually made within 90 days of your arrest.  Once you have been referred to this program, you must contact the State's Attorney's Office to arrange for an intake interview.  You will be interviewed by a panel of citizens and they have to vote to approve your entry into this program.  If the panel recommends that you enter this program their recommendation is sent to the State's Attorney's Office.  The State's Attorney's office will review the application and your criminal record and will contact the victim and the arresting police officer for their input prior to making the decision about whether to allow you to enter this program.   You will not be eligible to enter this program if you have had any prior conviction for any crime or are currently on Probation or Court Supervision for any crime.  If you are an active gang member you will be denied entry into this program.  You cannot get into this program if you have a DUI, traffic offense, or the charge you are facing is a violent crime.  You will not be allowed into the program if you are charged with a crime against an elderly person or if the crime involves the use of a weapon.
Once you enter this program your case is continued for a period of time for you to successfully complete the requirements of the program.  Before you are placed into the program you will appear in front of a judge and you will plead guilty to the crime.  This means that if you do not successfully complete the Deferred Prosecution Program you cannot fight the case because you have plead guilty.  If you do not successfully complete the Deferred Prosecution Program you will go back to court and then the only question before the court will be what your punishment will be.  While you are in the program you will not be allowed to leave the jurisdiction without the approval of the coordinator of the program.  You must keep them informed about where you are working and where you are living.  You cannot use any drugs or alcohol and you must consent to random urine drops.  You cannot violate any criminal law and you cannot associate with any known gang members.  You will be required to pay the fees associated with being in that program.  Those fees consist of an application fee of $50, program fee of $570, and court cost of approximately $300.  There are also fees associated with the random drug tests.   If the staff of the Deferred Prosecution Program requests that you come in and meet with them, you must do that.  Most people who enter the program only have to mail in a monthly report about their status.  You will appear at a final court date and when the judge is informed you have successfully completed the requirements of the program and paid all your fines, fees and court costs, the case will be dismissed and you will be released without having a criminal conviction on your record.
Kane County criminal defense lawyer, James Dimeas has been representing people facing criminal charges for 25 years throughout Kane County.  Kane County criminal defense attorney, James Dimeas, is a nationally recognized, award-winning criminal defense attorney.  The National Trial Lawyers named James Dimeas a "Top 100 Criminal Defense Trial Lawyer."  The American Institute of Criminal Law Attorneys named James Dimeas a "10 Best Attorney for Client Satisfaction."  James Dimeas was named a "Best Criminal Defense Lawyer in Chicago" by Expertise and a "Best DUI Attorney." The American Society of Legal Advocates have named James Dimeas a "2018 Top 100 Lawyer." Mr. Dimeas is rated "Superb" by AVVO, the highest classification possible for any lawyer in the United States.
If you are facing criminal charges in Kane County, you can contact James Dimeas anytime for a free and confidential consultation.  You can always talk to James Dimeas personally by calling him at 847-807-7405 to discuss your options..
Additional Resources:
Kane County State's Attorney's Office, Deferred Prosecution Program.
The Beacon News, Kane 'second chance' Program Gets High Marks, Dan Campana, May 13, 2015.
More Blog Posts:
TASC Probation in Illinois for Substance Abuse Treatment,  March 22, 2017.