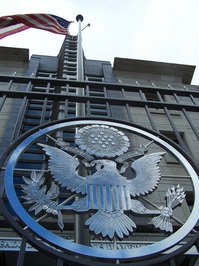 I woke up to multiple news reports this morning that former National Security advisor, Michael Flynn, has offered to cooperate with Federal Investigators in return for a grant of immunity. I was watching news coverage and notice that the media is not reporting all of the various factors and steps that have to be taken in order for this to happen. The reporting is very simple. However, the topic is certainly more complex than what is being reported.  I want to focus on a couple of things that the media is not talking about.
Before I begin I want you to know that I have been a criminal defense lawyer for almost 25 years. I have represented numerous individuals who have either been facing criminal prosecution in the Federal courts, or were under criminal investigation by the federal government for various crimes. Some of my clients cooperated with Investigators and Prosecutors and were able to avoid criminal prosecution. Other clients agreed to cooperate with Federal Prosecutors and Federal Investigators in return for a reduced sentence in a Federal Criminal prosecution. So I approach this issue as someone who has experience representing people who were granted immunity in return for cooperating with government Investigators and Federal Prosecutors.
The first issue that I wanted to discuss is whether Flynn's request for immunity means that he has something to hide. While his request for immunity may mean that he has reason to fear criminal prosecution, the mere request by him and his lawyers for immunity in return for talking to Investigators does not necessarily mean that he has anything to hide. It may simply mean that he has a good lawyer. Any lawyer representing anyone who wants to talk to Federal Investigators, or Federal Prosecutors would be committing malpractice if they did not try to get an agreement from the Prosecutors and Investigators that anything their client says to them cannot be used against their client in a criminal prosecution. Even if the lawyer believes their client when they say that they did nothing wrong, they would be crazy to put their entire faith in their client being 100% truthful with them. Plus, the lawyer does not know what evidence the feds have against their client. The job of a criminal defense attorney is to protect their client from the known and the unknown. As a lawyer, you cannot read your client's mind. Therefore, the best way to protect your client when they are voluntarily talking to Federal Investigators and Federal Prosecutors is with a grant of immunity.
Second point is that Federal Prosecutors do not grant immunity simply because someone is asking for it. The Federal Investigators and Prosecutors want to know what the witness is going to testify about. They also have to make sure that the witness is telling them the truth. So before being granted immunity, the Investigators and Prosecutors want a letter from the witnesses lawyer laying out in detail what the witness is going to testify to. If the Investigators and Prosecutors determine that the information is valuable to them, they will request that the witness appear for a meeting with the Investigators and Prosecutors to answer all of their questions. This is commonly called a Proffer. In exchange, the U.S. Attorney of the United States, or the U.S. Attorney for that District, will give the witnesses lawyer a letter which states that as long as the witness is truthful, honest, and fully cooperative, that none of the statements made to the Investigators and the Prosecutors in this meeting will be used against the witness in a criminal prosecution. That same letter will also state that if it turns out that the witness lied in their Proffer then all bets are off and any statements made in that meeting can be used against the witness.
We don't know quite yet what is really happening here. Flynn may feel like he has nothing to hide, yet he realizes that it's just a matter of time before he receives a subpoena to testify in front of Congress or in front of a Grand Jury. If he pleads the 5th, which is his Constitutional right to do, that may make him look guilty. Or he may have a lot to hide and fears criminal prosecution. These could all be valid reasons for requesting immunity. But let's not jump to conclusions just yet. It's a little early in the process to determine whether he will even be granted immunity. Flynn's lawyer has to inform the investigators and the Prosecutors what testimony he will be providing to them. Second, the Prosecutors have to determine whether the information that he's going to provide is going to be helpful and valuable to them.  They may not need Flynn's cooperation to get the evidence he is willing to provide.  They may already have it from someone, or somewhere else.  Assuming he has information they want and need, Flynn will have to meet with the Investigators and Prosecutors and answer all of their questions truthfully and honestly. Only then will he be granted immunity.
One final point.  If Flynn meets with Prosecutors and Investigators for a Proffer, he better be truthful because if he lies, then everything he says to them can be used against him in Court and he could be in a world of trouble.
James Dimeas is a nationally-recognized, award-winning, criminal defense lawyer with over-27 years of experience handling criminal cases and practicing criminal law throughout Chicago, Cook County, DuPage County, Kane County, and Lake County. Recently, the American Society of Legal Advocates named James Dimeas a "Top 100 Criminal Defense Lawyer in the State of Illinois For the Year 2018 and 2019." Attorney and Practice Magazine gave James Dimeas the "Top 10 Criminal Defense Attorney Award for Illinois." The National Academy of Criminal Defense Attorneys gave James Dimeas the "Top 10 Attorney Award for the State of Illinois". AVVO rates James Dimeas as "Superb", the highest rating possible for any criminal defense lawyer in the United States. Expertise named James Dimeas a "Best Criminal Defense Lawyer in Chicago." James Dimeas is a "Best DUI Attorney." The American Institute of Criminal Law Attorneys named James Dimeas a "10 Best Attorney for Client Satisfaction." The National Trial Lawyers named James Dimeas a "Top 100 Criminal Defense Trial Lawyer.
If you are facing criminal charges in federal court, Cook County, DuPage County, Lake County, and Kane County, you can contact James Dimeas anytime for a free and confidential consultation. You can speak to James Dimeas personally by calling 847-807-7405.