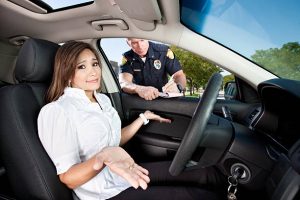 Recently, I have represented clients who received speeding tickets. In the course of representing these clients, I have come to realize that people do not really understand the Illinois Speeding Laws. In the last few years, the Illinois speeding laws have been changed. The changes have drastically increased the penalties for excessive speeding on Illinois roadways. Drivers are not adequately informed of what the potential consequences can be for a speeding ticket.
As someone who has received speeding tickets in the past, I remember when the biggest inconvenience associated with receiving a speeding ticket was having to take time off of work or school to go to Traffic Court at 321 North LaSalle, pay to park my car downtown, and wait for my case to be called and be dismissed because the police officer did not appear. Hundreds of thousands of Chicagoans used to visit that building every year.  Those days have changed. What used to be a major inconvenience can now lead to a potential jail sentence and a suspension of your driver's license. Let me explain how the Illinois Legislature has made speeding a potential crime and not just a mere inconvenience.
There have been some positive changes for Chicago residents.  For one thing, Traffic Court has now been moved into the lower levels of the Daley Center.  This makes it easier to get to traffic court.  The CTA train stops at the Daley Center so you don't have to drive to Traffic Court and navigate your way through the heavy Loop traffic only to pay the high fees to park your car at a parking lot in the loop.  Traffic tickets are still being dismissed when police officers do not appear in Traffic Court but police officers are appearing in Traffic Court more often because Police Department policies have changed to require that police officers appear in Court.