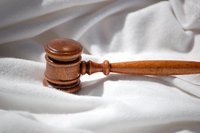 If you have been placed on Probation this means that you either plead guilty to a felony, or were found guilty after a trial of a felony, and received a sentence of Probation from the court.  A sentence of Probation is the sentence that you receive just short of going to jail.  The court will require that you do certain things such as get a mental health evaluation and follow all treatment recommendations, get a drug and alcohol evaluation and follow through on any of their recommendations, perform community service or SWAP, get a high school diploma, or whatever other conditions that the court may require.  Every case is different and the terms of the Probation will vary from case to case.  While you are on Probation you cannot violate the law and you must appear for every court date and for every meeting with your Probation Officer.  Plus, you must pay all the fines, fees and court costs.
If you plead guilty to a misdemeanor, or were found guilty of a misdemeanor after a trial, the judge could sentence you to Court Supervision, Conditional Discharge, or convict you of the misdemeanor.  If you receive Court Supervision or Conditional Discharge, you will be sentenced to a period of Probation that will usually be supervised by the Social Services Department.  The Judge will also impose conditions to the Supervision or Conditional Discharge which could be like the requirements placed upon those who receive Felony Probation.  If you are convicted of the misdemeanor and sentenced to Misdemeanor Probation, the same Probation Department that monitors felony Probation will monitor your Probation.
When you are sentenced to Probation, or to a Probation type sentence for a Misdemeanor, just before you are sentenced, you will plead guilty to the charges.  This is very important to remember because if you do not successfully complete your Probation then you cannot go back into court and challenge the criminal charges against you.  You have already plead guilty so the issue of your guilt or innocence is closed.  By pleading guilty you admitted that you did what you have been charged with and you are giving up your right to go back to court and fight the charges.